Saturday, February 22, 2014  7:00 PM

Maple Inn

9416 Taylorsville Rd.

Louisville, Kentucky 40299

Fight Like a Girl For OAK

(Ovarian Awareness of Kentucky) 

In Loving Memory of Carole Hall

1950-2013

What Cancer Cannot Do

Cancer is so limited....

It cannot cripple love.

It cannot shatter hope.

It cannot corrode faith.

It cannot eat away peace.

It cannot destroy confidence.

It cannot kill friendship.

It cannot shut out memories.

It cannot silence courage.

It cannot reduce eternal life.

It cannot quench the Spirit.

In the arithmetic of love, one plus one equals everything, and two minus one equals nothing. 

~Unknown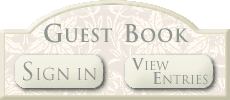 Please join us for a fundraising event to honor those brave women who have fought and lost the battle to ovarian cancer and those who fight now in a battle of epic proportions. 

The night will consist of great music, friends, raffles and a bake sale with goodies you can not resist. All proceeds of this event are being donated to the 
Ovarian  Awareness of Kentucky
. There is no cover charge for this event, donations are welcome!
Facts to know and reasons why you should come and help us support this cause:

1. Ovarian cancer is the leading cause of gynecologic cancer deaths among American women.

2. Only 24 percent of ovarian cancers are diagnosed at an early stage, when the cancer is confined to the ovary. Most cases are diagnosed after the cancer has spread to other parts of the body, making it difficult to treat successfully.

3. One woman out of every 55 (approximately 1.8 percent) will develop ovarian cancer at some point in her lifetime.

4. Ovarian cancer is most common in women who have already gone through menopause. The average age for developing ovarian cancer is 61 years old.

So right now, think about the women in your life... your mother, grandmother, aunt, sister, daughter and more importantly, if you are a woman think about yourself! Ovarian cancer is more common in older women but every penny that is spent towards research may bring breakthrough technology and medicine to help detect this cancer earlier and provide for better treatment and cures!